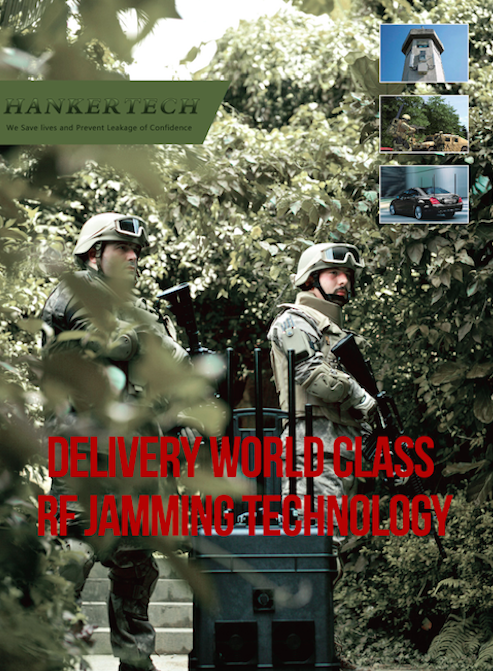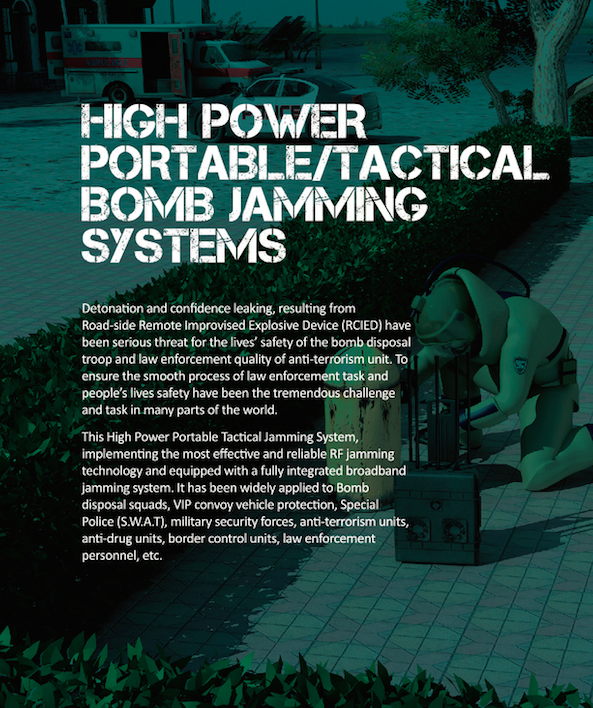 Cell phone signal Shielding Range: Radius300-500 meters,Drone signal Shielding range:100 -800 meters
(-75dBm,depending on the distance of base station in an open filed and the signal Strength in the using area).
Transmission Power:
Integrated Equipment≥950W
Jammed Signal Types:
20-100MHz,100-300MHz, , 300-500MHz,925~960MHz,1805~1880MHz,
2110-2170MHZ.,2400-2500MHz,790-826MHz,2620-2690MHz,5725-5850MHz.
Output Channel:
10 channel output, each channel can adjust power and frequency separately.
Features & Function:
*Using
DDS
Digital FM interference Technology:
DDS
:Direct Digital Synthesized Technology, broadband noise elimination and frequency sweeping
DDS
Digital integration Technology was adopted;
*Frequency range and power can be set according to the site.The interference effect has phase continuity in time (up to the order of us), concentration in energy, pertinence in target and real-time tactical effect, and the interference effect is much better than the previous simulation interference method;*Within
20-6000mhz
frequency band, the designated frequency band can be customized, and multiple cases can be extended according to customer requirements;
Modular design of internal structure, arbitrary combination and adjustment of interference blocking frequency, each module can be individually switched, with fault alarm function;
*Each module has
RS485-USB
interface, and each module can output
4
frequency bands at the same time.A total of 40 frequency bands can be output by 10 modules.Especially suitable for targeted or selective interference;
*Each module can be started/closed separately, and efficient frequency division is adopted, so as to achieve the best interference effect on different frequency signals.
*Towed box type design, can be installed in the car, can also be used with the car replacement site, temporary installation and use.。